Using the Load & Go Cartridge
Last updated
Possible Solutions
Using the Load & Go™ Cartridge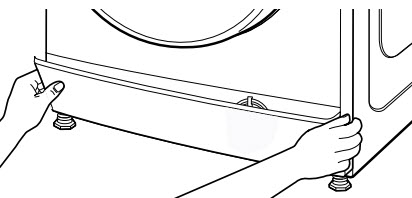 Use only HE High Efficiency liquid detergents. The dispenser cartridge will hold about 18.5 oz. (550 ml) of HE liquid detergent, or enough for up to 36 loads.
To Fill: Push back on the tab and lift the fill door. Fill to the "Max" line with HE liquid detergent. Close fill door. It will click into place.
To Install the Dispenser Cartridge: 1. Pull out the dispenser drawer. 2. Insert the dispenser cartridge completely in detergent compartment as shown. It should click into position. 3. Slowly slide the dispenser drawer in until it is completely closed. The washer will automatically detect the dispenser cartridge.
NOTE: The dispenser cartridge should be rinsed out when changing detergents or when the washer will not be used for extended periods. For instructions on cleaning the dispenser cartridge, see your Use & Care Guide.
Still need help?
Please contact us at 1-866-616-2664, or by live chat, email or mail.